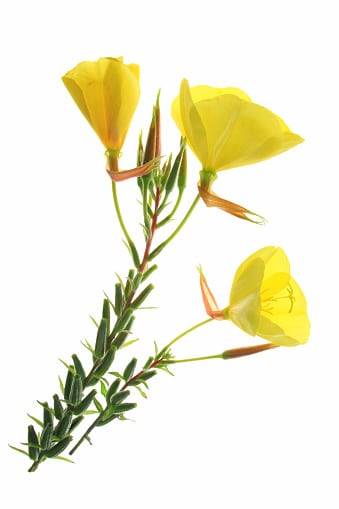 What is Evening Primrose Oil?
Evening primrose, scientifically known as Oenothera biennis, is a flower that was originally found in North America but was subsequently found in Europe as well as in parts of the southern hemisphere.
As evening approaches the plant blooms with yellow flowers.Evening primrose oil contains fatty acid gamma-linolenic acid (GLA) which was traditionally used to treat minor wounds, sore throats, and gastrointestinal complaints. Whole plants were used to treat bruises and it's roots were sought after to treat hemorrhoids.Evening primrose seeds provide the evening primrose oil that is usually consumed in tablet form.
With a long history of use, EPO contains the Omega 6 fatty acids, Linoleic Acid (LA) and Gamma Linolenic Acid (GLA) which many experts believe may help to support hormone balance, promote heart and skin health, and regulate the body's production of prostaglandins.

Prostaglandins are hormone-like substances that act as chemical messengers between cells. As these fatty acids cannot be produced by the body naturally, many people choose to supplement with EPO.

Should I Buy Evening Primrose Oil?
Given the health benefits Evening Primrose Oil offers for women's health, particularly in its ability to help combat PMS and menopause symptoms, these capsules are very popular with female customers due to their high strength of 1000mg.
Gamma Linolenic Acid is not produced naturally in the human body, meaning that it has to be incorporated into your diet for your body to benefit from its effect.
Evening Primrose Oil is the perfect way of ensuring rich, nutritious chemicals are ingested in regular, consistent doses to help support you.
30-Day Money-Back Guaranteed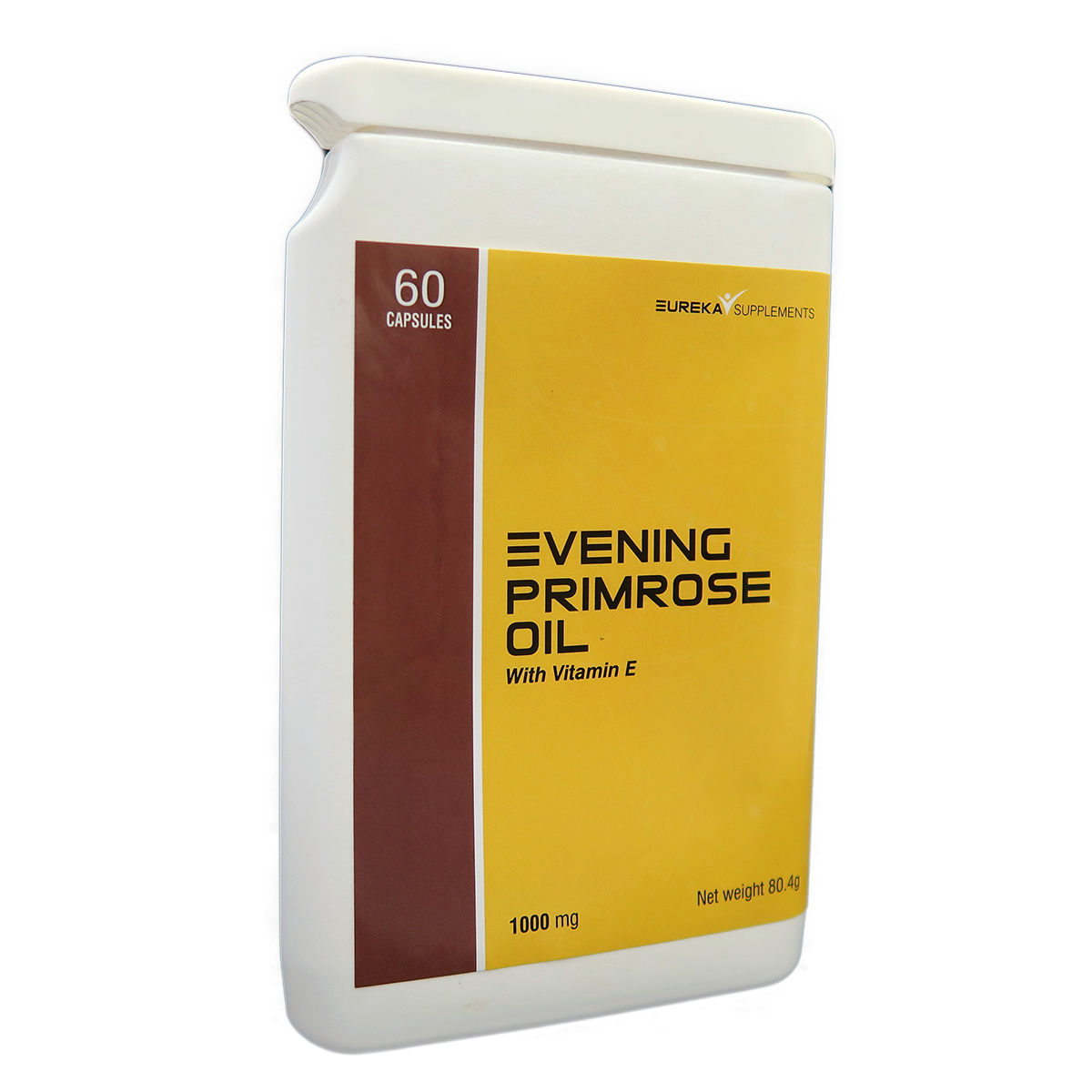 EVENING PRIMROSE OIL BENEFITS
Evening Primrose Oil has a wide variety of applications that may help you achieve your lifestyle goals
Evening Primrose Oil May Help Improve Skin conditions
Evening primrose oil might help relieve symptoms of notoriously difficult-to-treat and painful skin conditions, such as psoriasis and eczema. According to Maat van Uitert, essential oil expert and founder of, the high omega-6 fatty acid content of primrose oil could help ease symptoms. If you have eczema and psoriasis, van Uitert recommends applying a combination of evening primrose oil with coconut oil topically every day, though it's important to consult your doctor to ensure it won't interfere with any medications you might be taking.
Evening Primrose Oil May Help In Wrinkle Reduction
Gamma-linolenic acid (GLA), is thought to have a range of skin benefits including possibly smoothing wrinkles. "The potent level of antioxidants in evening primrose oil can help to neutralise free radicals, which protect the skin from oxidation in living tissue," explains June Jacobs, CEO of the June Jacobs Spa Collection. "The inclusion of this nourishing ingredient in skin care is known to help with smoothing roughness, too." Jacobs recommends applying evening primrose oil to your face and neck regularly and even taking primrose supplements twice a day for flawless, youthful looking skin.
Evening Primrose Oil Could Help In Preventing Hair Loss
Studies have indicated that using evening primrose oil topically might help with hair loss. One, by the University of Maryland, which gave patients who'd experienced significant hair loss primrose oil to take for seven months, found that the patients had significant hair regrowth by the end. "To get even more benefit, mix evening primrose oil with rosemary essential oil, which has also shown to help with hair loss and increase hair thickness," says van Uitert. "Combine several drops of each oil with coconut oil and apply to the area of concern daily."
Evening Primrose Oil Might Help In Reducing Nerve Damage
Evening primrose oil is rich in omega-6 essential fatty acids—which have some surprising health benefits and gamma-linolenic acids. Researchers have begun looking more deeply into the internal benefits of the supplement and one study, published by the peer-reviewed journal, Evidence-Based Complementary and Alternative Medicine, even linked primrose oil to helping with nerve-crush injuries. "At the end of the studies, the injured rats showed significant improvement with nerve damage, and their reflexes were nearly identical to the healthy cohort," van Uitert explains.
Evening Primrose Oil May Help In Improving Joint Conditions
Inflammation leads to loads of troubles, from diabetes to autoimmune diseases—in which the immune system attacks body tissues, mistaking them for dangerous invaders. Tamping down inflammation through diet with anti-inflammatory foods like these, and using anti-inflammatory substances like evening primrose oil could also assist. Research suggests evening primrose oil may even be conducive in relieving the side effects of rheumatoid arthritis (RA), an autoimmune disease. Adding an evening primrose oil supplement along with fish oil into the diet may assist in reducing some of the symptoms.
30-Day Money-Back Guaranteed
How To Love Your Body During Menopause
Menopause does not come with a start and end date. In fact, menopause itself is divided into three stages. A fact not everybody is aware of.The stages are, perimenopause, menopause and postmenopause.
Benefits of having an Evening Primrose Oil dosage for menopause
Evening primrose oil could be your best shield of armour against the cannon ball of menopause symptoms being hurled at your body. A regular intake of evening primrose oil dosage has been known to work wonders for many women suffering through menopause.
Menopause ushers in symptoms that can make life very uncomfortable. Menopause symptoms might include hot flushes, skin problems, a steep fall in oestrogen levels, amongst others. While a variety of different solutions, like changes in lifestyle, are prescribed to beat these symptoms into submission, they might not always work for everyone.

Perimenopause introduces these symptoms to your body as your periods start becoming irregular. These symptoms make your body their home for years before you finally bid adieu to your periods and entering the not so magical realm of menopause. These symptoms are a part of your life for years on end, but their intensity reduces as time goes on.
Menopause Symptoms that Evening Primrose Oil may help combat
having acne as a menopause symptom is your side bitch for life. Just when you thought your body was your own and in your control, Wham! Menopause turns your face into a tomato field. The memories of your teenage battle with this devil were just receding when it's back with a vengeance. Evening primrose oil may help relieve acne and your face retain the semblance of normalcy you might be desperate for.
Google defines eczema as 'a medical condition in which patches of skin become rough and inflamed with blisters which cause itching and bleeding.' To put it in perspective, it is the end of your social and love life as you know it. Plus a major farewell to all of your favourite clothes that might expose these patches. Well, to be fair that might not be the truth or anywhere close to reality. But the hit to your self esteem as you're turned into a scratching, bleeding, inflamed monkey, might lead you to believe so. Evening Primrose Oil has been known to calm some peoples inflamed skin
Ageing takes a toll on your skin. It sags, wrinkles, turns into a breeding ground for blemishes and dark spots. Menopause symptoms naturally feel jealous at ageing's domination over your body. So it decides to assert it's claim by adding to these symptoms and adding a customised few of its own.Evening primrose oil may help maintain the health of your skin and keep it moisturised.
Not only has it been known to make your skin soft but also induces it with a variety of nutrients and healthy fats which might make your skin feel flawless. It is thought that Evening Primrose Oil has anti inflammatory properties that could aid in minimising redness, itching, rashes and swelling.
Evening Primrose Oil also could also lighten your skin and reduce hyper-pigmentation or dark spots.
You know the drill.... walk into the house, reach inside your shirt and skillfully swipe your bra out. Boob relief. If only getting rid of breast pain caused by menopause symptoms was this easy. Well, evening primrose oil could help to minimise breast pain and give your breasts some well earned relief.
One of the main symptoms of menopause is feeling like you're being burned alive from the inside out. Hot flushes are more often than not accompanied by night sweats which make for a very customised version of hell right in your bed.
It might be snowing outside, and here you are, sweating your balls off. Evening Primrose Oil has been known to provide some relief from being roasted like a chicken, evenly on all sides. It may also be beneficial in treating and decreasing the severity of hot flushes in your menopausal life.
A number of menopause symptoms are caused due to the falling levels of oestrogen in your body along with other hormonal imbalances. Evening primrose oil has been known to help balance progesterone and oestrogen levels in your body. It might increase your happy hormone levels, and it may give relief to the menopause symptoms that might affect your mental wellbeing like depression and irritability.
Evening Primrose Oil could help produce nitric oxide that is of paramount importance for the dilation of blood vessels and tumescence that leads to a revived sex life with bigger and better orgasms.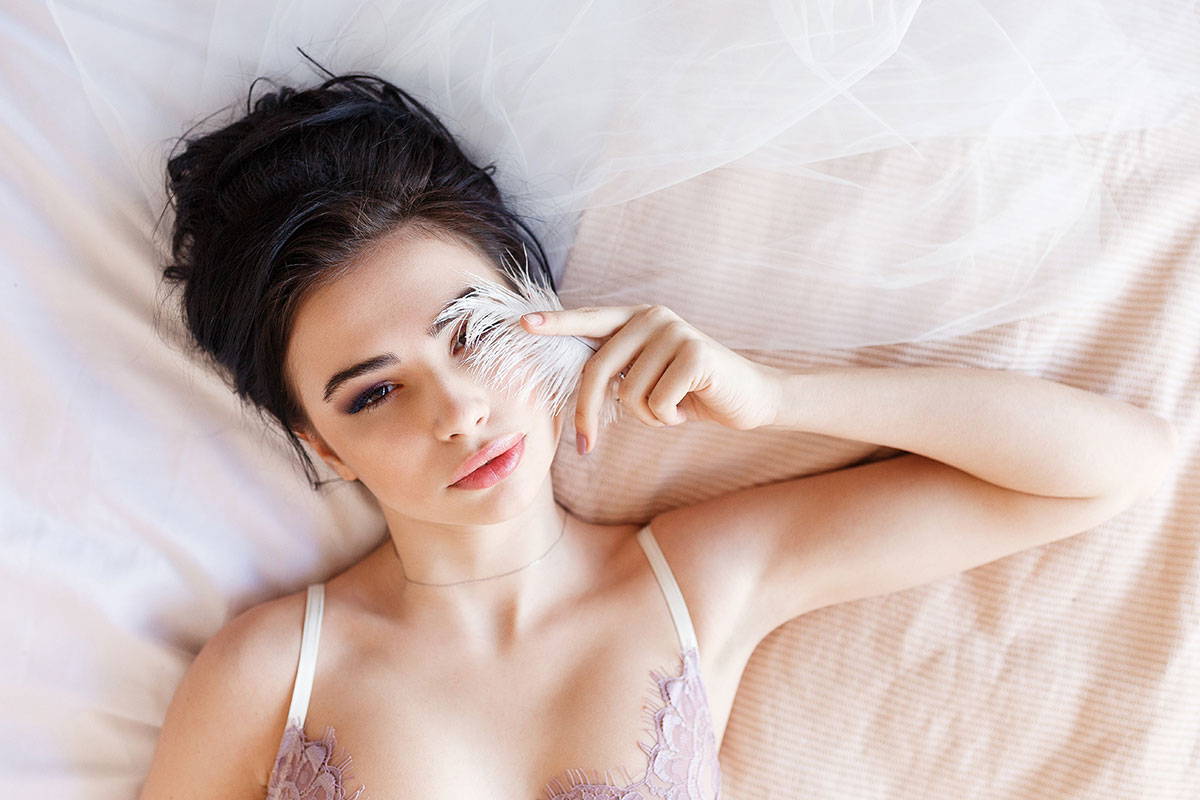 Menopause symptoms might include sensitivity to heat and cold, numbness, tingling and weakness. Now you're hot, now you're cold. There's a light breeze and out comes all the winter wear! As understandable as it to change your wardrobe a bit to fit the changing seasons, walking around wrapped in a blanket like a burrito, might be courtesy of menopause symptoms.
Rich in linoleic and lenolenic fatty acids, evening primrose oil forms an essential protective layer around the nerve fibres thus may give relief from nerve related menopause symptoms.
As you age your bones tend to become brittle and more prone to breakage. Menopause symptoms further add to the aching and groaning misery of trying to get up from a chair, by deteriorating your bones to mulch. Ageing and menopause symptoms also make you susceptible to osteoporosis. Getting out of bed in the morning is a pain in the arse anyways, add in some menopause symptoms and you might end up being envious of anyone being strapped to bed and forced to stay there. Stairs are your new enemy and errands are the stuff of nightmares.
Evening primrose oil could be your knight in shining armour. It could help you keep your shit together along with your bones. Consuming a regular Evening Primrose Oil dosage to combat these menopause symptoms could help reduce the risk of fractures and improve bone density, thus making your bones stronger and healthier. The GLA in Evening Primrose Oil is thought to be beneficial in managing menopause symptoms and bone health.

Ageing and menopause symptoms get into a competition to see which one can make you bigger. The regular diet and exercise that have helped you keep that ponch at bay all these years might not be that effective anymore. You might need to give your entire lifestyle an overhaul to fit the growing needs of your body.
To assist you in your quest to fit into your favourite jeans again, along with the wriggling and tugging you have going on on the ground, you might consider trying Evening Primrose Oil.
Evening Primrose oil could aid weight loss in women in the throes of menopause symptoms.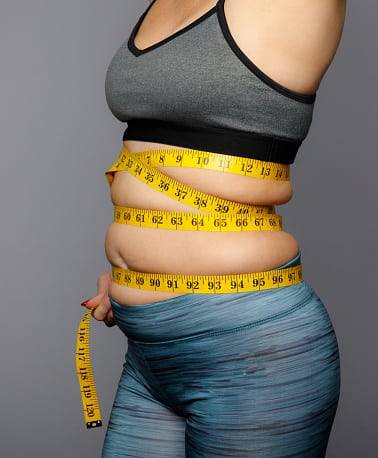 30-Day Money-Back Guaranteed
Your body is a complex organism made of a delicate balance of fatty acids and nutrients that are essential to keep it working properly. Fatty acids like omega 3 and omega 6 can be introduced to your body by including foods that are rich in them or by taking supplements like Evening Primrose Oil.
Menopause sees your hormones as a chew toy to be thrown across the room or into the air whenever it might feel like. Your ever changing emotions might pave the path to depression.
If your mind could be made into a pie chart, it would constitute of 90% irritability and 10% straight up murderous tendencies.
Every month since your teenage years, you were likely to balloon up like a puffer fish. You might have accepted this menopause symptom as part and parcel of life, all the while looking forward to the day your periods stop and you could flip bloating off in the rear view mirror. However this could not be farther from the truth. Menopause symptoms include bloating, much to the despair of all of your clothes that have ageing on their hit list already.
PMS symptoms might have made you their bitch all your life, but Evening Primrose Oil might help. Evening Primrose Oil has been known to help kick, manage and control PMS symptoms like depression, irritation and bloating, along with several others.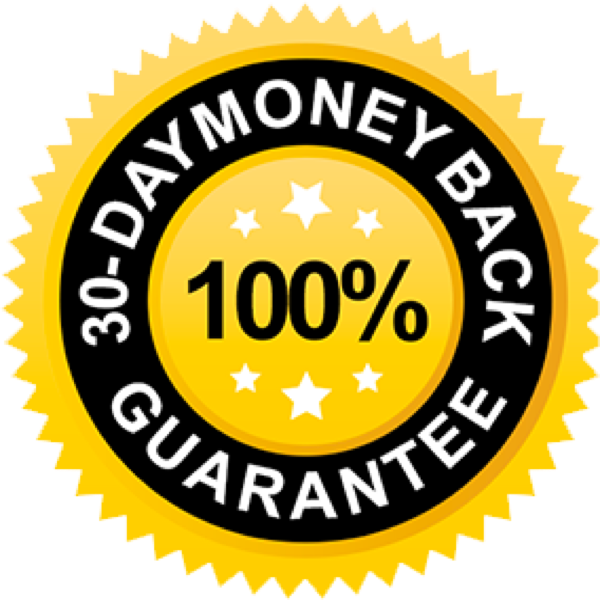 THE EUREKA SUPPLEMENTS PROMISE
We're super confident that we make only the very best Evening Primrose Oil available at any price, and we want you to share our confidence! That's why we put our money where our mouth is and back every sale with a 30-day money back guarantee.
If you don't like these Evening Primrose Oil Capsules or if it just doesn't work for you, return any unused packs, within 30 days of receipt and we'll give you your money back! No questions asked... We want you to be happy so products purchased from us can be returned for any reason.
Approved health claims by European Food Safety Authority
Vital Cell protection: Vitamin E contributes to the protection of cells from oxidative stress.
| | |
| --- | --- |
| | Per Capsule |
| Evening Primrose Oil | 1000mg |
Our 1000mg Evening Primrose Oil and Vitamin E capsules contain premium quality Cold Pressed Evening Primrose Oil which contains around 9% GLA fatty acids. On average, each capsule provides 90mg of GLA (Gamma Linolenic Acid).
Take 1 capsule a day with water before bed
Do not exceed the recommended daily consumption.
Please consult your healthcare professional if you are pregnant, lactating or if you are taking any other medication.
Not to be used as a substitute for a varied balanced diet and healthy lifestyle.
Keep out of reach and sight of children.
Store in a cool dry place.
Food Supplement. Not For Medicinal Use.
30-Day Money-Back Guaranteed
If you're looking where to buy Evening Primrose Oil, Evening Primrose Capsules or primrose oil capsules to help with PMS or menopause symptoms then Eureka Supplement's 1000mg EPO capsules are a great Evening Primrose supplement to support your lifestyle.